Attorney Profile
Attorney Profile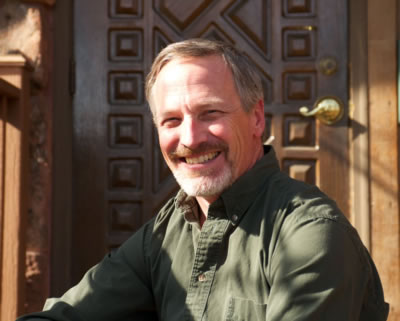 Allen Weaver's Practice Areas
Over the years, I have had exposure to a broad range of legal matters, including but not limited to civil litigation, personal injury cases, disability cases, and business formation, etc.  However, the primary focus of my practice throughout my career has been in the areas of family law and estate planning.  I also have the hands on experience of administering trusts and estates in the trust division of two different national banks.
Allen's Strengths
Naturally, one of my strengths is practical experience.  Over the years, an attorney acquires insights, information, knowledge, and hopefully a bit of wisdom.  And some of those qualities simply take time to acquire.  Every attorney graduating from law school has to start somewhere.  However, the practical experience and multiple years of practice are what help an attorney get proficient in their career and likewise, help clients become comfortable working with the attorney.
All attorneys are trained to look for potential problems when discussing a legal matter.  But I feel one of my strengths is the ability to also look for a variety of potential solutions.  Rarely is there only one solution to a legal issue, whether it is involving estate planning matters, family law matters, or working out a parenting plan.  I believe it is the attorney's responsibility to provide different options to the client, clearly explain the pros and cons of those options, and allow the client to make an educated decision on what option is best for him or her.
Resolving issues often requires "thinking outside the box" for a resolution that is feasible or acceptable to everyone involved.  Thinking outside the box is not necessarily easy.  If it were easy, nobody would need a lawyer!  I believe thinking outside the box is also one of my strengths.
Options and alternatives for the client are important because one size does not fit all.  It is important for the attorney to understand the client's input and concerns, and those are what should drive the ultimate solution.
Balancing Practicality Versus Legality
Another very important factor which I emphasize to clients is the need to balance practicality versus legality.  Pursuing a client's rights to the "fullest extent of the law" is not necessarily in the client's best interest.  Especially when you are paying an attorney by the hour to assist you, there are practical aspects the client should consider before moving forward full speed.  Some of those practical aspects include anticipated attorney's fees as well as the emotional or psychological cost that a client may incur as a part of the process.  For that reason, I encourage clients to discuss the practical versus the legal aspects of every issue.
The old adage "the customer is always right" is not correct.  As you might suspect, some clients have misconceptions about the law or what their legal rights are.  Likewise, and as a result of some of their misconceptions, some clients have unreasonable expectations.  Everyone is hoping for a simple and perfect solution to a problem, but if you are hiring a lawyer, it probably means there is no simple and perfect solution.  If I have a client that has misconceptions about the law, or unreasonable expectations, I try very hard to share my concerns with them, because if a client moves forward without being adequately informed on the law, it is very likely you end up with a dissatisfied client.
Finally, I truly do enjoy working together with clients to resolve their legal issues.  As you will see from my personal interests listed below, I enjoy helping people.  In fact, I have often thought I would like to offer legal services for free.  But of course, I have bills to pay, too.
Licenses and Certifications:
I am licensed to practice law in the states of Colorado and Nebraska.
I am also licensed in federal jurisdictions including the United States Court of Appeals, the United States Tax Court, and the United States District Court.
I am a Certified Public Accountant (CPA) and have been licensed to practice since 1987.  I rarely do any tax or accounting work for clients.  However, the certification as well as the continuing education as a CPA is extremely beneficial in my practice.  There are tax and accounting issues related to many legal matters such as estate planning, division of assets and debts, disposition of property, etc.
Let Me Help With Your Estate Planning Needs and Parenting Plan Issues
As an experienced family lawyer and estate planning attorney, I use my skills and creativity to help resolve issues related to parenting plans, estate planning, and more. It would be my pleasure to speak to you and see how I can help you with your needs.
Allen's Personal Interests
Family time is very important.  When not enjoying family time, I have a wide variety of interests.  However, my passion outside of the home is Search & Rescue.  I have been a volunteer with the local Search & Rescue organization for over 20 years.  As far as volunteer organizations go, it is hard to beat the rewarding feeling you have when you and a team of Search & Rescue professionals can help someone on one of their worst days. As anticipated, I also enjoy many outdoor activities including hiking, biking, or just enjoying the sunset.